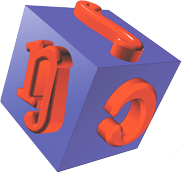 Free Online 6 hour CEU Presentation
Recording from April 22 - 23, 2020
Register Here
Due to the international COVID-19 crisis, SATPAC will be selling for half-price ($100) for the foreseeable future. Use the coupon code: SATPAC Half Price.
Free ASHA Presentation - /r/ and /s/ Remediation
Congratulations to Frances McConnell and Christina Fillia — the 2 winners of the SATPAC Program.
More Information

This course offered more practical information than any I've taken since graduate school. Thank you!
- Iris T. Kraemer
SATPAC is the best program for highly unintelligible students I have ever used!
Maureen McCarron, M.A., CCC/SLP
NYS Licensed Speech-Language Pathologist
SATPAC is a valuable tool for clinicians to add to their treatment procedures
Wayne A. Secord Ph.D
SATPAC is an amazing resource!
Pam Marshalla
An extremely impressive program
Dr. Eugene McDonald
Author of McDonald Deep Test of Articulation
The most systematic articulation remediation program that I have ever seen!
Dr. Eugene McDonald
Author of McDonald Deep Test of Articulation
A valuable tool that all SLPs should have
Dr. Eugene McDonald
Author of McDonald Deep Test of Articulation
So, my 6th grader that couldn't say his /r/ to save his life... He's exiting from speech :) Thank you SATPAC!
Sarah Scharnik, SLP
Central Unified School District, Fresno, CA
Because of what I learned from your approach, I can usually get a correct /r/ production in the first session and treatment time is significantly reduced.
Courtney Gebhart, SLP
California
My students have progressed more quickly with this program than with any other program I've used in the past 20 years!
Sue Ann Hooker, SLP
North Vernont Elementary School, North Vernon IN
What a great product! I have seen huge improvements in my speech kids in just the last few weeks!
Shannon Boyd, SLP
Lenawee Intermediate School District - Adrian, Michigan
Your program is truly dynamite... systematic and effective!
Rivky Freid, SLP
New York
I'm using your approach for remediating /r/ and have found great success in less than a week. It truly is an amazing program!
Sara Bell, SLP
Lakeside School District - San Diego, CA
Just recently, my supervisor stated that I have more speech dismissals than anyone else in our corporation. SATPAC gets results!
Sue Ann Hooker, SLP
North Vernont Elementary School, North Vernon IN
A 2 Minute Explanation of iSATPAC
"This is probably the best information of any of the other CEU courses that I have taken!" Dian Mather, SLP