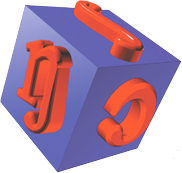 SATPAC Feedback
SATPAC Really Works!
My co-workers and I attended a SATPAC workshop last Fall. We absolutely love this program. We have seen success in all of our students. We love the fact that the SATPAC program is easy to use and can be modified to meet every students' speech needs. You can even email word lists to parents and teachers. The biggest surprise with SATPAC is that our students really enjoy saying the nonsense words and practice their word lists at home. It really has been rewarding to see our students enjoying their SATPAC speech session and seeing how proud they are with their success.
— LoriB68 in Redondo Beach, CA
Great therapy tool!
Recently, I tried to load my over 10 year old SATPAC disc into a current computer and realized that I really needed to upgrade. I bought the iSATPAC used it right away with a nine year old boy who is having trouble achieving a correct /r/. Using the generated lists, he produced multiple trials of his target sound and became more fluent. Over the years SATPAC has been my "go to" tool for establishing correct sound production errors. I highly recommend this product.
— PamB in North Carolina
Amazing and straightforward product!!!
I have been using this program for over a year now. The strategies and lists are easy and simple. The hierarchy is easy to follow and allows the students to have success!!! Just print and practice. It's also great to send home for practice with facilitative contexts.
— NJSLP in New Jersey
Valuable Program
Once taking the FREE online SATPAC training, I was able to immediately implement the program. It was empowering to be able to help my students quickly achieve correct tongue placement for target sounds and then drill to a conversational rate. I have seen my students achieve goals/target sounds within the IEP year and generalization is amazing when the program is used as designed! Thank you, Mr. Sacks for this amazing program!
— RoseB in Yuma, AZ
A miracle program
I've had a few 7-8 year old children in the clinic with the /r/ and /s/ errors still unresponsive to remediation. After listening to the presentation at CSHA, I thought it would be worth a try.

It's an excellent, well thought out approach to the remediation of these difficult errors of articulation. I highly recommend the program, you won't be sorry!.
— patricia4335 in Californina
Fantastic Program!
This program is a God-sent! The rationale behind it makes perfect sense and I have seen improvement with some of my students that did not result from other methods I tried. This program and the methods that Steve explains at his SATPAC conference are amongst my most valuable resources as a speech-language pathologist. Thank you so much!
— MiddleSchoolSLP in California
Every SLP needs this program!
ATPAC is such a time-saver and the the practice sheets can be tailored to each individual student's articulation needs. The push to practice articulation at a conversational rate has really paid off.

I have seen immediate improvement of my students' articulation skills, especially with my preschoolers and children with apraxia. Never before have I had a student walk back to class spontaneously saying the words I worked on during the session (and correctly, too!). My preschoolers are quickly correcting their early sounds and are actually working on those later developing sounds. I've seen lots of improvements with children with weak /r/ sounds and frontal lisps. I've already dismissed several students who had /r, s/ errors.

For 20 years, I missed seeing Steve's presentation at CSHA. I finally did get to see the presentation last March and am so glad I did! I highly recommend this program!!!
— MHarvey in Sacramento
Great Results
I purchased this program not long ago and it is easy to use and gives great results relatively quickly. Sometimes a little difficult for the preschool population but I feel like the little bit I can get accomplished makes a significant impact.
— cwalker in Ohio
Say Goodbye To Your Lifers!
SATPAC gets results! I am amazed at how quickly my students have improved while using this program. Even my "lifers" are generalizing!!!
— Hooked in Indiana
It really works!
I have been using SATPAC consistently for a little over a year now. I have had several success stories during that time. One of my SATPAC superstars was a 6th grader who could not correctly produce the /r/ sound in any context. I started using SATPAC with him in October and he was dismissed by January. I have had excellent success with SATPAC in treating the /s/ phoneme. I had several students that were dismissed after just 12 15-minute sessions. SATPAC saves me time and move the students along quickly!
— sscharnick in Clovis, CA
Easy and effective!
Clearly defined step-by-step tasks, ample practice at each level, and actual results! What's not to love?! The website is very easy to use and customer support is at the ready when you need it. Thanks for a comprehensive product, from placement to conversation.
— Speechy in Fresno, CA
It works!! Finally help is here!
I have a 6th grade client I have worked with since kinder. For the last three and half years I have struggled to get vocalic r production.I took the SATPAC seminar last year and my client is finally making progress. He was previously very discouraged as was his family. His self-confidence in his ability to produce r is increasing everyday thanks to SATPAC. I am seeing progress across the board with all clients using it. Using nonsense words takes the fear out of trying to produce vocalic r. I highly recommend SATPAC for your most difficulty articulation clients.
— SLPtalker in San Diego, CA