March 21, 2020 12:00 am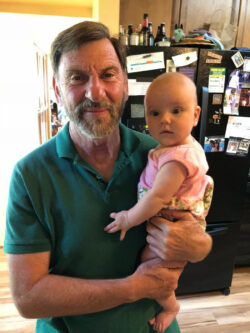 Like so many of you, my life has changed dramatically the past couple of weeks. I'm basically not working and not going out. I tend to do well with routine, and it has been disrupted. A large part of my purpose in life for the last 40 years has been helping children with their speech and language problems and this has stopped. From the reading I'm doing, it doesn't sound like COVID-19 at is going to end quickly in the U.S.
So, what to do? I've found a couple of things helpful. First, if you have the means, donate to your local Food Bank and/or other local organizations that are dealing with this crisis. While I have been inconvenienced, many people's lives have been devastated and they need immediate help. Second, I've been sharing information that I think is helpful with family and friends which also keeps me connected with people in my life. My religious community is still working to make the world a better place.
Professionally, I'm thinking about what would be helpful with SATPAC. Even though most of us are not actively working with others, I decided to sell the program for half price ($100) for the immediate future. If you have been thinking about getting the program, now would be a good opportunity to play around with it so when therapy does resume, you could hit the ground running. For those of you who don't know, I answer all SATPAC and articulation remediation questions typically within a day so you can email me if you have any questions. To purchase the program, go to this link: (https://satpac.com/purchase/) and use the coupon code SATPAC Half Price
I'm also thinking about doing a low-cost 6-hour webinar over 2 days talking about the SATPAC Program and Approach that I've found so successful over the last 25 years. This will probably be near the end of April as I'm assuming, we will not be going back to work after Spring break.
Wishing you all the best and, most of all, take care!
Stephen Sacks
SATPAC Speech
I'm doing less private workshops recently and more professional development presentations to school districts. If your district is interested, contact me steve@satpac.com for details.
Because I want SLPs from all over to use and understand my program, I have a .6 CEU ASHA webinar that is basically the same as my live presentations. Go to the SATPAC website for details. Here is the link: https://satpac.com/workshops/webinar