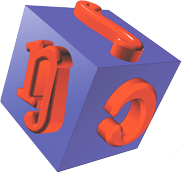 Purchase
Ordering SATPAC products online is safe, secure, and only takes a few short minutes. In addition to providing you a convenient means of ordering any one of the SATPAC product offerings or upgrades, purchasing iSATPAC online allows you instant access so you can get started right away!  PLEASE BE SURE TO INCLUDE THE EMAIL ADDRESS OF THE SLP ORDERING THE PROGRAM (THE PROGRAM IS SENT BY EMAIL).
Orders may also be placed by phone, fax, or postal mail. We accept personal mail-in orders as well as purchase orders.
Discounts for Multiple Licenses:
25-49 $175
50-99 $150
100+ $125
Note to school districts:  The SATPAC license will stay with the district when a SATPAC user leaves the district.  Simply email the change to steve@satpac.com and I will remove the leaving SLP and add the incoming SLP.
Contact us for more information on multiple licenses
Version:
PURCHASE HERE
$199.00
6 Hour Webinar Included
Customizable Phones
Procedure Checklist
Facilitating Contexts
Seed Word Suggestions
Customizable List of Inappropriate Words
Post Vocalic /R/ Processing
Transfer Phase Lists
Phonological Processes Contrasting Sentences
Mac and Windows Compatible
CVCV Supplement
Client Profiles
Automatic Updates
3-Element Cluster Tool
Improved Error Handling
New Seed Word Dynamics
Quick Seed Word Selection Menu
E-mail Notification
No Installation
Upgrade
$25.00 **
---
** customers who have purchased any previous version of SATPAC are eligible to purchase at a discounted price
Answers to questions about security and financial protection when purchasing SATPAC online
.