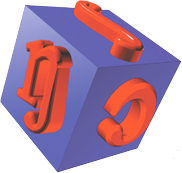 Free Recorded Webinar
The SATPAC Approach: An Effective and Efficient Way to Remediate Speech Sound Disorders
By 2011 ASHF Award Winner – Stephen Sacks, M.A., CCC-SLP
This workshop is for 0.6 ASHA CEUs (Note: You may not take any of the .3 ASHA CEUs courses offered from SATPAC Speech and this course in the same ASHA reporting period–contact steve@satpac.com if you have any questions)
First Day
Intro (15 min.)
O-M Principles (30 min.)
Multimodality Approach to /s/ and /r/ Remediation (60 min.)
Questions and Discussion (15 min.)
Multimodality Approach to /s/ and /r/ Remediation (cont.) (45 min.)
Questions and Discussion (15 min.)
Second Day
SATPAC Program Specifics/ Other Essentials (30 min.)
Remediating Other Sounds (30 min.)
Questions and Discussion (15 min.)
Research/Peer Reviewed Studies (45 min.)
Case Studies and Developing SATPAC Lists (45 min.)
Evaluation and Final Questions (15 min.)
Course Objectives
To learn an efficient, systematic way to do articulation/phonology therapy with emphasis on the /r/ and /s/ sounds
To learn the necessary prerequisite oral-motor skills
To learn nonsense consonant-vowel combinations based upon facilitating contexts into CVCCVC contexts using coarticulation
To learn how to transfer developed skills into real phrases, sentences and conversation
Learning Outcomes
The workshop is designed to train the SLP to:
Explain the rationale for and explain how to achieve stabilization of the lips, jaw and tongue
Identify the 3 phases of the SATPAC Program, what each phase involves and the rationale for each phase
Develop individualized articulation and phonology disorders treatment plans using the SATPAC Approach
Develop specific treatment programs using case studies
Comments
"This is one of the best workshops I have ever attended!"
"I think I needed to view my articulation therapy through another lens and this course changed the way I will approach treatment."
"The conference was eye opening for me. What a contribution you have made to our field!!"
"This was a fabulous course! I've been working for 23 years and learned some new strategies to use with those students who have not responded to other methods. Thank you!"
"(I got this 10 days after the webinar): I have 3 boys who I've been working with since August who couldn't say /r/, Using Zoom and explaining to their parents—all 3 can say /r/. The oldest boy needed no prizes or reinforcers. He was motivated by his success!"
"It is a brilliant program!"
"This revolutionizes articulation therapy!"
"Excellent presentation!"
"I highly recommend this course for all SLPs working with articulation/phonology disorders."
"Your system is brilliant—thank you for your dedication to our field!"
"I thought you were fabulous and I totally agree with the basic principles and elements of this program. They just make sense and they work! Your program is such a gift as well as your wealth of knowledge and experience."
"Really great webinar! You kept my attention for the whole 3 hours each day."
"The videos were very helpful."
"I recommended this to several friends as I really appreciate this systematic approach…"
"Great course with good information and usable."
"You were an amazing presenter! I can't wait to try it. I learned so much from you and hope to be as successful as you are with the program. "
"Mr. Sacks is an awesome presenter who expertise and passion are evident."
"I learned so much—thank you!!"
"I really appreciated the many video examples of students using the approach."
"Thanks so much for a great informative presentation!"
"Thanks for an excellent webinar!"
"I learned a lot—thanks."
"Great ideas to get positive results when nothing else has worked."
"Thank you for the amazing presentation!"
"Such great info."
"Very informative."
"Incredible presentation. The information was clearly presented and has reenergized my thought process for my articulation/phonology kids."
"I learned so much!"
"Examples and demonstrations made the content easy to understand."
"Thank you for such a great webinar."
"Thank you for this wonderful webinar. I gained so much knowledge and techniques that I can use with my clients."
"I would strongly recommend this course. The emphasis was on remediation strategies instead of theories. "
"Thank you for the terrific webinar, very useful!!!"
"Extremely helpful—wished I'd learned all of this in grad school!"
"Great webinar! Thanks for sharing your knowledge and also the mistakes from which you've learned."
"Thank you for the amazing webinar on Speech Sound Remediation! I loved it and can't wait to use the techniques when school is back in session."
"This course was exceptional!"
"I would highly recommend this course!"
"I thought the webinar was awesome and I learned more since I watched the SATPAC webinar live."
"Thank you for this great seminar!"
"This was amazing!"
"Thank you for a wonderful presentation, I really enjoyed the information that you provided. Teaching the production of /r/ is very difficult and I learned a lot of techniques from you that I will use in therapy! Thank you again!"
"Your systematic approach is unique as opposed to other remediation methods."
"This course had very valuable content for remediating those stubborn sound errors."
"Every SLP should use this program!"
"Great information. I can't wait to try it with my students."
"I would absolutely recommend this course to my colleagues!"
"The knowledge that you have presented in the recent webinar provided a breath of fresh air and adds to the dedication and hope we place in the optimal communication experiences of the children we serve."
"You did a great job explaining everything!"
"I never felt so in tune with a lecture as I did with yours!"
"Thanks for a super informative and engaging webinar!"
"Great speaker and great webinar!"
"Thanks you so much for this excellent program! I have been using it since 2016 and it has been super successful!"
"It's the third one of yours that I have taken and I always learn something new."
"Lots of new ways to think about articulation practice."
"Great Articulation therapy tool; looking forward to using it."
"Great course!"
"So much information and great remediation tips!"
"Thank you for an amazing presentation! I learned so much…."
"I just love this program having used it for a while. This time, the details really sank in—thank you!"
"Loved the videos and case studies."
"This is a program that every SLP should have to help students remediate sound errors quicker and more efficiently."
"I found this webinar to be a great use of my time!"
ASHA CEUs
SATPAC Speech is approved by the Continuing Education Board of ASHA to provide continuing education activities in speech-language pathology. This program is offered for .6 ASHA CEUs (Intermediate level; Professional area). ASHA CE Provider approval does not imply endorsement of course content, specific products, or clinical procedures.
Statement of Disclosure
Stephen Sacks is the owner of SATPAC Speech and receives monetary compensation from the sale of the SATPAC Program. Content will focus primarily on the SATPAC program/approach.
Questions? Call (559)360-0839 or (559)438-4426 or steve@satpac.com
Non-Financial Disclosure:
Stephen Sacks is a board member of the Oral-Motor Institute.