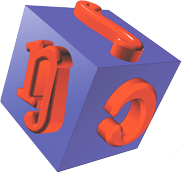 Workshops / Webinars
Workshop
Remediating the 7 Most Common Error Sounds Using the SATPAC Approach
Description:
As SLPs and SLPAs, we spent a lot of time remediating speech sound disorders and particularly the /r/ and /s/ sounds. Come learn how to use the SATPAC Approach to systematically remediate the 7 most common errors (/r/, /s,z/, /l/, /k,g/, /sh/, /ch,j/ and /th,TH/).
This is an in-person workshop. Dates and times will vary.
---
Advanced Workshop
Using the SATPAC Approach in Your Practice An Advanced Course for Experienced SATPAC Program Users
Description:
As users of the SATPAC Program, there are many components and subtleties to enhance your use of the program. These will be covered in detail. There will be a review of the 7 most difficult sounds to remediate using the SATPAC Approach and examining subtle problems that may be keeping your students from achieving success with their Speech Sound Disorders (SSDs).
This is an in-person workshop. Dates and times will vary.
---
Webinar
Using the SATPAC Approach to Remediate Speech Sound Disorders
Description:
This is a 6-hour recorded webinar that is basically the same as my in-person workshop: Remediating the 7 Most Common Error Sounds Using the SATPAC Approach. The webinar is available on-demand.