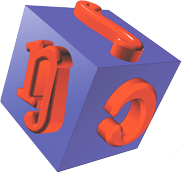 Free Online Course for ASHA CEUs
Welcome to the 3 hour presentation (.3 ASHA CEUs) of /r/ and /s/ Remediation using the SATPAC Approach.
You will be in charge of going through the presentation by clicking on the arrow head on the bottom left of the screen when you are ready for the next slide.  You cannot pause the slides so if you like, you can download the handout instead of taking notes:  https://app.box.com/s/7rmhy2d5oqp96ptewvkrur0ka5q169a9  The handout is divided into 4 sections.  Please ignore the page numbering which is not correct.
The program has two different parts that you will click on the screen. The yellow speaker symbol is the audio narration for the presentation. There are also videos beginning with slide 54 and continuing through the presentation. To play the videos, either click on the student's mouth or click on the arrow head which will appear with a blue line just above the other arrow head.  Google Chrome seems to be the most reliable in terms of playing the videos.
I hope you find this presentation valuable. If you submit an ASHA CEU Participant form, leave the Provider Code and Course Number blank.  ASHA has informed me that their equipment cannot read photos so when you submit the form to me, it needs to be scanned and attached or you can mail it to 458 W. San Ramon Ave #102, Fresno, CA 93704.   When you submit the quiz, please comment on the presentation as I would like some feedback. Thank you for viewing and enjoy!
Start Presentation    View Brochure
It is not necessary to submit for CEUs to view this presentation. If you would just like to learn about my approach at your leisure, please feel free to do so. And feel free to tell your colleagues about this presentation.  If you want ASHA CEUs, they are submitted to ASHA 3x/yr. (Jan., May, Sept.).  However, when you complete the course I will send you a certificate of completion with the date of completion which you can use in case you are audited.
If you like what you saw after you watching the presentation, I would suggest the .6 ASHA CEU webinar (https://satpac.com/sacks-workshops/webinar/ ).  You receive both the webinar and the iSATPAC Program for $199.  Again, you do not need to submit for CEUs but can use the webinar as a reference.  If you have any questions, email me steve@satpac.com .