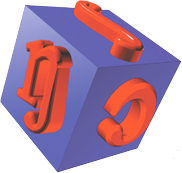 Remediating Speech Sound Disorders-Part 3
Using the SATPAC Program and Approach to Remediate Speech Sound Disorders-Part 3
(Carryover, Navigating the SATPAC Program, Research Studies, and Case Studies Using the Program)
By Stephen Sacks, M.A., CCC-SLP
Free Course Registration for course offering 0.3 ASHA CEUs
All times are Pacific Timezone
Available Sessions for Part 3
Date
Time
 
November 2, 2023
4:00 PM – 7:15 PM
Register
Recorded Webinar
Any
Flyer  Register
Webinar Details
30 min
Carryover
15 min
Navigating the SATPAC Program
45 min
Research/Peer Reviewed Studies
15 min
Break
15 min
Research/Peer Reviewed Studies (continued)
60 min
Case Studies and Developing SATPAC Lists
15 min
Evaluation and Final Questions
Course Objectives
To demonstrate an understanding of successful techniques for carryover of error sound remediation into conversational speech
To demonstrate an understanding of the various ways that the SATPAC Program can be customized for specific remediation of individual's unique error patterns
To compare SATPAC Peer-Reviewed studies with other methods for remediation of speech sounds
Learning Outcomes
The workshop is designed to train the SLP to:
Understand the rationale for various carryover techniques for successful application to conversation as measured by the quiz.
Recall the remediation success model of the SATPAC peer-reviewed studies as a justification for using a different non-traditional model of therapy
Demonstrate comprehension of the webinar through a score of 80%+ on the quiz
ASHA CEUs

SATPAC Speech is approved by the Continuing Education Board of ASHA to provide continuing education activities in speech-language pathology. This program is offered for .3 ASHA CEUs (Intermediate level; Professional area). ASHA CE Provider approval does not imply endorsement of course content, specific products, or clinical procedures.
Statement of Disclosure
Stephen Sacks is the owner of SATPAC Speech and receives monetary compensation from the sale of the SATPAC Program. Content will focus primarily on the SATPAC program/approach.
Questions? Call (559)438-4426 (message phone) or steve@satpac.com
Non-Financial Disclosure:
None.