October 11, 2019 12:00 am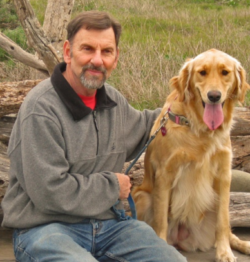 The reason I haven't written a newsletter in a while is that I haven't had much to share.
Here are some recent happenings:
I'm back at my preschool – 8th grade school for my 40th year as an SLP. I completed a 2-year RtI study with articulation students seeing them all individually for 15 minutes once a week. The preliminary look at the results show excellent progress with almost all the kids. I hope to have this as a journal article sometime in the future.
I did my first podcast for the Speech Link with Char Boshart.
I did an Advanced SATPAC 6-hour webinar for SATPAC users that took place on 3 afternoon/evenings in July. It is now up on the SATPAC website as a recorded webinar: https://satpac.com/sacks-workshops/advanced-webinar-2-2/
Pam Marshalla passed away in 2015 while working on her most important and biggest project. Her daughter Shanti has spent the last 4 years finishing it up and is soon to be released. It is The Marshalla Guide-A Topical Anthology of Speech Movement Techniques for Motor Speech Disorders & Articulation Deficits. I've been fortunate to get a pre-released version and have learned a lot. At almost 500 pages, it is a remarkable book.
Hope you are having a good year whatever your work setting is!
Stephen Sacks
SATPAC Speech
I'm doing less private workshops recently and more professional development presentations to school districts. If your district is interested, contact me steve@satpac.com for details.
Because I want SLPs from all over to use and understand my program, I have a .6 CEU ASHA webinar that is basically the same as my live presentations. Go to the SATPAC website for details. Here is the link: https://satpac.com/workshops/webinar