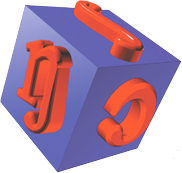 Advanced Webinar
Remediating the 7 Most Common Error Sounds Using the SATPAC Approach
By Stephen Sacks, M.A., CCC-SLP
This workshop is for 0.6 ASHA CEUs
A Recorded Webinar of a Live Webinar Presentation July 23-25, 2019
Webinar Details

Recording #1

15 min
Intro
30 min
O-M Principles
60 min
Multimodality Approach to /s/ and /r/ Remediation
15 min
Questions

Recording #2

45 min
Multimodality Approach to /s/ and /r/ Remediation (cont.)
30 min
SATPAC Program Specifics / Other Essentials
30 min
Remediating Other Sounds
15 min
Questions

Recording #3

30 min
Navigating the SATPAC Program
75 min
Case Studies and Developing SATPAC Lists
15 min
Evaluation and Final Questions
Course Objectives
To learn an efficient, systematic way to do articulation/phonology therapy with emphasis on the /r/ and /s/ sounds
To learn the necessary prerequisite oral-motor skills
To learn nonsense consonant-vowel combinations based upon facilitating contexts into CVCCVC contexts using coarticulation
To learn how to transfer developed skills into real phrases, sentences and conversation
Learning Outcomes
The workshop is designed to train the SLP to:
Explain the rationale for and explain how to achieve stabilization of the lips, jaw and tongue
Identify the 3 phases of the SATPAC Program, what each phase involves and the rationale for each phase
Develop individualized articulation and phonology disorders treatment plans using the SATPAC Approach
Develop specific treatment programs using case studies
ASHA CEUs
SATPAC Speech is approved by the Continuing Education Board of ASHA to provide continuing education activities in speech-language pathology. This program is offered for .6 ASHA CEUs (Advanced level; Professional area). ASHA CE Provider approval does not imply endorsement of course content, specific products, or clinical procedures.
Statement of Disclosure
Stephen Sacks is the owner of SATPAC Speech and receives monetary compensation from the sale of the SATPAC Program. Content will focus primarily on the SATPAC program/approach.
Questions? Call (559)360-0839 or (559)438-4426 or steve@satpac.com
Non-Financial Disclosure:
Stephen Sacks is a board member of the Oral-Motor Institute.