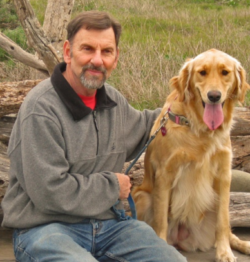 I had an experience last year that I'm not proud of but turned out to be a good lesson for me. I was working with a preschooler that the mom brought in after school. One day she did not have her babysitter, so she brought his younger 3-year-old brother. If you've ever seen the movie based on the life of Helen Keller (The Miracle Worker), his behavior reminded me of her before she understood about communication. The mom had to hold him restrained and he grunted and cried the whole time.
The following week, I talked to the mom about getting him into a program at the county for kids with severe issues. She agreed and I made the referral. In the meantime, it turned out he had an IEP for autism, a cognitive deficit and other issues and was supposed to receive speech/language services and attend the regular preschool on our campus which did not seem appropriate. I waited for him to get into the county program because I wanted no part of this kid and I thought it would happen quickly. When it became apparent that there was no timetable for a kid to get into the county program, I started working with him thinking it was going to be a disaster.
In our first session, I found a couple of toys that he was interested in and did some behavior modification using the toys as a reward. Meanwhile, he had an excellent behavior specialist working with him at home and we collaborated with some speech/language activities. His language skills developed to the point where he could communicate and as a result was nothing like the kid I saw initially. After a short time, he was able to do a 20-25-minute session and stay on task!
He got into the county program and after a few months was reassessed. He did not have autism and his cognitive skills were much higher than previously thought so he was returned to my school.
Next week I start to work with him again and I have a new, improved attitude! The lesson for me was to keep an open mind and give kids a chance-particularly when they are preschoolers as testing and first impressions at that age might not be quite accurate to what their true potential is.
Stephen Sacks
SATPAC Speech
I'm doing less private workshops recently and more professional development presentations to school districts. If your district is interested, contact me steve@satpac.com for details.
However, I will be doing an advanced SATPAC workshop in Phoenix Feb. 6 (https://satpac.com/sacks-workshops/advanced-workshop/) and a regular workshop there Feb. 7 (https://satpac.com/sacks-workshops/).
Because I want SLPs from all over to use and understand my program, I have a .6 CEU ASHA webinar that is basically the same as my live presentations. Go to the SATPAC website for details. Here is the link: https://satpac.com/workshops/webinar