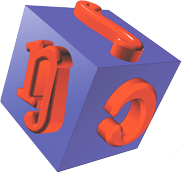 2020 Workshops
Remediating the 7 Most Common Error Sounds Using the SATPAC Approach
By Stephen Sacks, M.A., CCC-SLP
This workshop is for 0.6 ASHA CEUs
February

 7, 2020

Courtyard Phoenix Airport
2621 S. 47th
Phoenix, AZ 85034
Workshop Schedule
8:30
Intro
8:45
O-M Principles
9:15
Multimodality Approach to /s/ and /r/ Remediation
10:30
Stretch Break/Questions
10:35
Multimodality Approach to /s/ and /r/ Remediation (cont.)
11:15
SATPAC Program Specifics/ Other Essentials
11:35
Lunch
12:30
 Remediating Other Sounds Using the SATPAC Approach
1:00
Navigating the SATPAC program
1:30
Case Studies and Developing SATPAC Lists
3:15
Evaluation and Final Questions
3:30
End
Course Objectives
To learn an efficient, systematic way to do articulation/phonology therapy with emphasis on the /r/ and /s/ sounds
To learn the necessary prerequisite oral-motor skills
To learn nonsense consonant-vowel combinations based upon facilitating contexts into CVCCVC contexts using coarticulation
To learn how to transfer developed skills into real phrases, sentences and conversation
Learning Outcomes
The workshop is designed to train the SLP to:
Explain the rationale for and explain how to achieve stabilization of the lips, jaw and tongue
Identify the 3 phases of the SATPAC Program, what each phase involves and the rationale for each phase
Develop individualized articulation and phonology disorders treatment plans using the SATPAC Approach
Develop specific treatment programs using case studies
Comments
"What a great time saver."
"This was probably the clearest, most functional presentation on artic./phonology I've seen in recent memory."
"I can't imagine improving on the info today."
"Too bad all workshops aren't this helpful."
"This was a great in-service."
"Your training was fabulous!."
"Wow, what a lot of work and thought you put into this program."
"What a useful product and approach."
"What a contribution to our field!"
"Great system. I have used it with success."
Workshop Comments from July 2019
"So often presentations are colorful and fluffy and they  don't really address the work of therapy.  This course and the SATPAC Approach take a deep dive into both the art and science of bringing about change for our clients."
"It is evident that you've created a great program and your attention to detail is exceptional!"
"Course content was wonderful!"
"I enjoy having the videos to go back to if I need a refresher."
"Questions were answered clearly."
"Love your material!"
"As I have supervised SLPs over the years, I've introduced them to SATPAC.  They love it!  One in particular said it was the best thing she had learned working with me."
"You are awesome at what you do!"
"Excellent content!!"
"Presenter was very responsive to questions via email as well as during the presentation."
"This presentation was well-organized, exceptionally informative and highly motivating!"
"Thank you for showing practical ways to address jaw stabilization and differentiation."
"I have recommended this workshop many times to other SLPs."
"This was a great workshop with a lot of helpful information."
"I have taken your course before and the 2nd time was better!"
"All videos showing first sessions and then after therapy were amazing!"
"I appreciate that you are willing to take the time to answer emails."
"This is a great program!!"
"Very useful information."
"I appreciate all the great tips (tried and true) for target sound elicitation!"
"Mr. Sacks is a true teacher!"
"Very good handouts.  Will use them as a reference in my therapy."
"Thank you for sharing your knowledge and experience to hep us provide better services to our students!"
"Very practical and specific techniques presented."
"I continue to be a HUGE fan of your program, Steve and cannot think of anything I'd want you to change in your teaching approach."
"I've really enjoyed them and love using your program.  I tell all of my colleagues that it is the only material/technique that I honestly use daily with all of my articulation students.  Thanks again for everything you do."
"I have 46 years experience in the schools.  I have seen your program in action with other SLPs and their students and the success is phenomenal!"
"You are the most patient and inclusive instructor I've known!"
"I would recommend this course to anyone who wants to have their students experience success and exit from therapy ASAP!"
ASHA CEUs
SATPAC Speech is approved by the Continuing Education Board of ASHA to provide continuing education activities in speech-language pathology. This program is offered for .6 ASHA CEUs (Intermediate level; Professional area). ASHA CE Provider approval does not imply endorsement of course content, specific products, or clinical procedures.
Statement of Disclosure
Stephen Sacks is the owner of SATPAC Speech and receives monetary compensation from the sale of the SATPAC Program. Content will focus primarily on the SATPAC program/approach.
Questions? Call (559)360-0839 or (559)438-4426 or steve@satpac.com
Non-Financial Disclosure:
Stephen Sacks is a board member of the Oral-Motor Institute.