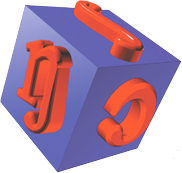 Stephen Sacks awarded Rolland J. Van Hattum Award for Contribution in the Schools – 2011
This award recognizes an individual demonstrating exemplary commitment and contribution to service delivery in the schools.
Stephen Sacks
Speech-Language Pathologist
Central Unified School District
Fresno, California
Stephen Sacks is honored for developing an innovative, multimodality approach to address specific articulation disorders of school-age children. Using the early work of Eugene McDonald and Richard Shine, he developed the Systematic Articulation Training Program Accessing Computers (SATPAC). This intervention is a computer-based approach with a precise, easily implemented methodology that enables students to practice target speech sounds in phonetically favorable contexts. His work, noted for its efficiency and effectiveness in remediating articulation errors, has been adopted by the Fresno district speech-language professionals, and is well-respected across the United States. Sacks' dedication and leadership are helping school-age children make significant gains in their speech-production skills and self-esteem.