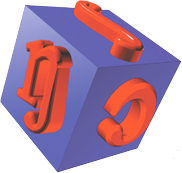 Remediating Speech Sound Disorders-Part 1
Using the SATPAC Program and Approach to Remediate Speech Sound Disorders-Part 1
By Stephen Sacks, M.A., CCC-SLP
Free Live Webinar for for 0.3 ASHA CEUs
All times are Pacific Timezone
Available Sessions for Part 1
Date
Time
 
September 28, 2023
4:00 PM – 7:15 PM
Register
Recorded Webinar
Webinar Details
45 min
SATPAC Program Specifics / Other Essentials
45 min
Oral-Motor Principles
15 min
Break
75 min
Multimodality Approach to /s/ Remediation
15 min
Questions and Comments, Posttest Quiz, Evaluation
Course Objectives
To learn an efficient, systematic way to remediate the most common speech sound disorders
To learn appropriate facilitating contexts for the /s/ sound their rationale
To learn how to transfer the SATPAC Approach to conversational speech
Learning Outcomes
The workshop is designed to train the SLP to:
Understand the rationale for using the SATPAC Program and Approach as shown on the quiz.
Develop the ability to use the SATPAC Approach to systematically remediate the /s/ sound effectively and efficiently
Develop individualized treatment plans using the SATPAC Approach to remediate the /s/ sound
ASHA CEUs

SATPAC Speech is approved by the Continuing Education Board of ASHA to provide continuing education activities in speech-language pathology. This program is offered for .3 ASHA CEUs (Intermediate level; Professional area). ASHA CE Provider approval does not imply endorsement of course content, specific products, or clinical procedures.
Statement of Disclosure
Stephen Sacks is the owner of SATPAC Speech and receives monetary compensation from the sale of the SATPAC Program. Content will focus primarily on the SATPAC program/approach.
Questions? Call (559)438-4426 (message phone) or steve@satpac.com
Non-Financial Disclosure:
None.