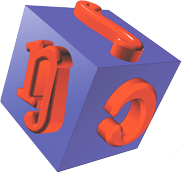 FREE Online Instructional Video
Now you can watch the SATPAC instructional video and demonstration online before you buy!
It is located on youtube:  https://www.youtube.com/watch?v=4dGNW6rrT-g&t=625s
I should note that this was done about 20 years ago and I need to update it.  However, you can get an idea what the program is about by watching the video
For information on purchasing or subscribing to SATPAC, please review our ordering page.
If you have any questions regarding ordering SATPAC software, please contact us at: info@satpac.com