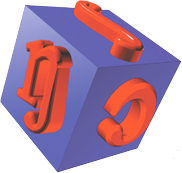 Purchase Order
Many institutions require the use of purchase orders, so for your convenience we offer a full-featured Purchase Order Invoice generator. We will generate a detailed invoice, based on information you provide, which is designed to satisfy your organization's purchase order requirements. Once generated, you can simply print the invoice and use it for processing your purchase order.
Purchase Order Requirements
POs must be on company stock that includes the company logo
Purchase order (PO) number
Complete bill-to and ship-to addresses
Purchasing agent's (or buyer's) signature and phone number (illegible signatures are not accepted)
Name of SLP receiving the product and their email
Generate a Purchase Order Invoice
Submitting Your Purchase Order
Once you have a valid purchase order that meets the above requirements, you can either email it (steve@satpac.com), mail it to us or you can FAX it to: (888) 696-5404
PLEASE BE SURE TO INCLUDE THE EMAIL ADDRESS OF THE SLP ORDERING THE PROGRAM (THE PROGRAM IS SENT BY EMAIL).